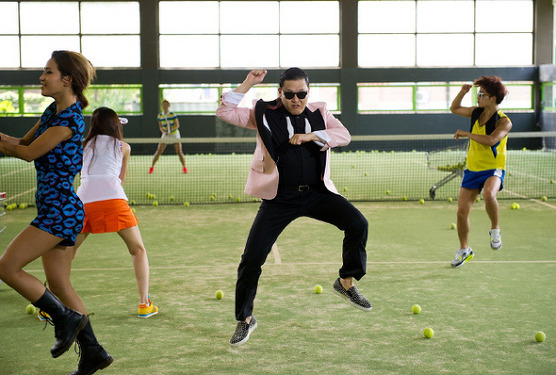 Seems like we're the only Korea-related website that hasn't posted something about Gangnam Style over the past few months.  You've all heard it, but how many of you know the words?  We wanted to share a terrific post from AdvancedKorean.com which explains the Korean lyrics line by line, with an emphasis on difficult vocab and uncommon grammar patterns.
http://www.advancedkorean.com/category/music-video/
It's a great way for Korean language learners who already have the basics down to improve their skills and enjoy the jam of the decade.  P.S. Learn this, and you'll really be able to impress your Korean co-workers and friends at Noraebang!
Foreigner teachers doing the Gangnam Style Dance in Seoul from Yonhap News.  Koreans love foreigners who love Korean things.  If you can sing the song and do the dance, they'll probably give you your own TV show!